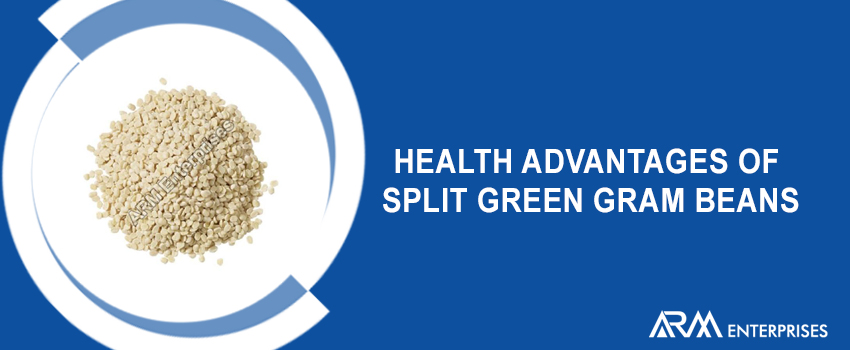 One of the most well-liked superfoods for vegetarians is Split Green Gram Beans. It contains a lot of other important minerals and excellent proteins. The quantity of protein aids in the formation of muscles, bones, cartilage, blood, and skin and also in the creation and repair of tissues. Mung beans provide several health advantages, including the ability to reduce blood pressure and aid with weight management.
Reduces Obesity and Aids in Weight Loss
Foods like mung beans are filling. In comparison to meals lacking these beans, the high fiber and protein content results in prolonged periods of feeling full because of the twofold rise in the satiety hormone cholecystokinin. Therefore, regularly eating mung beans helps reduce food intake, drop weight, and aid in the battle against obesity.
Brings Down Blood Pressure
Mung beans have been shown to manage and regulate fat levels. Additionally, the substantial magnesium content makes it a particularly effective BP regulator. It keeps the blood's amount of magnesium stable. Magnesium decreases blood pressure and relaxes blood vessels. As a result, the body's blood pressure is kept under control.
Lowers the Danger of Cardiovascular Disease And Cholesterol
Mung beans keep the arteries clean and enhance blood circulation by avoiding the oxidation of LDL. This not only lessens inflammation but also repairs blood vessel damage. Plaque buildup may be avoided, which also lowers the risk of heart attack and stroke.
Contribute To The Battle Against Cancer
Mung beans reduce the effects of free radicals. These free radicals can develop as a result of several factors, including toxicity in the body, stress, unhealthy eating, and pollution. They suffer from the unfortunate fate of obstructing healthy cell development. Cancer may develop as a result of abnormal cell proliferation. Mung bean, a natural free radical suppressor, is a fantastic choice for preventing cancer.
Increases Immunity & Prevents Infections
Mung beans include a wide range of phytonutrients that are not only anti-inflammatory but also anti-microbial. These support healthy gut flora, boost immunity, and combat dangerous bacteria and viruses. They assist in proper food absorption by ensuring the health of the digestive system.
Makes The Skin Healthier
Human skin gains brightness and luster with green gram. Its usage in different face packs and face creams is increased by the presence of copper. Mung beans may be used as a scrub as well. Making a natural face pack at home using mung beans is quite simple. It is without a doubt one of the greatest all-natural cleansers for glowing skin!
Anti-Toxic Advantages
Toxicology is a significant issue that can lead to long-term ill effects including cancer and ulcers. Mung bean consumption assists in keeping your body clear of pollutants. Additionally, it keeps the body's vascular system healthy. It easily removes toxins from the body and prevents the production of free radicals.
The Conclusion
There are several ways to add Split Green Gram Beans to your diet. It may be utilized in a number of dishes. It only undergoes a nutritional content change when sprouted. Beans that have been sprouted have less calories, higher free amino acids, and more antioxidants than beans that have not been sprouted. Additionally, sprouting can lower levels of phytic acid, an antinutrient that hinders the body's ability to absorb minerals.