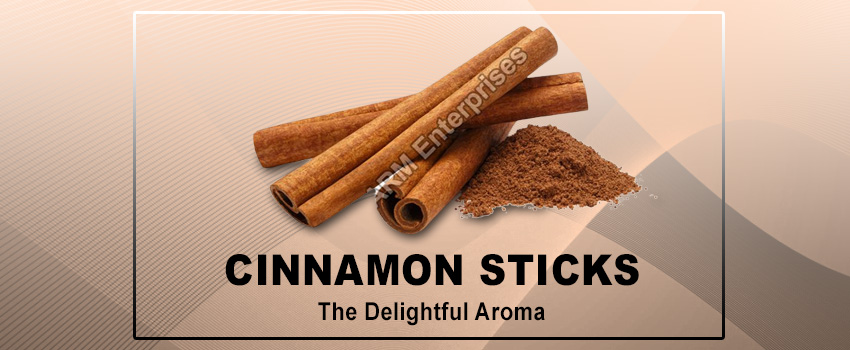 A spice derived from the inner bark of a tree from the laurel family (bushy evergreen Cinnamomum tree) is called cinnamon stick. The cinnamon rolled sticks are also known as Ceylon cinnamon. It has an aromatic compound (cinnamaldehyde). It looks brown in color which is similar to wood. Cinnamon is a spice with a combination of sweet and warm flavor that can be also paired with some other spices to add delightful taste in drinks, desserts, curries and beverages.
Cinnamon is a superfood that receives the title for its anti-inflammatory and antioxidant powers. Cinnamon sticks can also be used as a garnish ingredient for the dish before serving. It may also help to regulate blood sugar levels due to its potential health benefits. Due to the strong fragrance, cinnamon is also used as a raw material in the making of perfumes, oils, candles and many others. This spice has been awarded as the most useful ingredient in making medicines to reduce Chronic illnesses such as heart disease like diabetes, arthritis, high cholesterol. Many people consume cinnamon because it is a great source of nutrition. It also helps to fight bacterial infections.
Who is Cinnamon Sticks Exporter?
Cinnamon Sticks Exporter refers to a business or an individual who sends cinnamon sticks abroad for the purpose of trade. A wholesaler can be a person or an exporter who is engaged in the trade of exporting cinnamon sticks from the country of origin to international markets.



Responsibilities and role of Cinnamon sticks exporter:
The responsibility of sourcing, processing, packaging, and shipping cinnamon sticks to importers or customers in other countries is taken care by cinnamon sticks exporters.

International trade regulations and the high quality assurance demanded by their customers should be respected.

Exporters try to work closely with local farmers, cooperatives, or suppliers to source high-quality cinnamon sticks, ensuring that the cinnamon meets certain quality standards and specifications set by the importing countries.

Quality check includes proper inspection, grading, and packaging is also essential to maintain freshness (flavor, aroma, moisture content) and prevent contamination. Right strategies, quality control, and adherence to rules and regulations can be very profitable ventures. In order to get success in this industry requires strong relationships with buyers and suppliers.

Selection of appropriate shipping methods (e.g., sea freight, air freight) may include arranging transportation, and managing the supply chain to ensure on-time delivery.

Cinnamon Sticks Exporter: The exporter usually starts by researching the international market for cinnamon sticks. It includes identifying potential countries and buyers. The choice of export destination often depends on factors like quality requirements, pricing, and trade agreements. Simultaneously, they source the cinnamon sticks from local farmers or suppliers directly. The quality and variety of cinnamon sticks can considerably affect the export process. Exporters always ensure that the cinnamon sticks are high in quality and meet international food safety standards.


In the end, exporters may establish relationships with local distributors in the elected market to help with distribution and marketing efforts. Exporting Cinnamon Sticks can be a complex and competitive business.