4 Drink Recipes Inspired By Fennel Seed
Posted by Admin on October, 13, 2021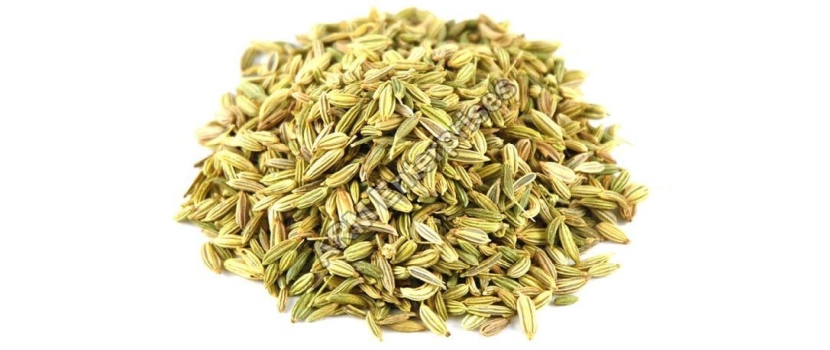 Fennel seeds are the most popular spice used in Indian cooking and have a very distinct flavour profile. These spices are used in a variety of Indian cuisines for their sweet, light flavour that adds fragrance to any dish or drink that it is added to. Fennel seeds are green in colour and slightly larger than the cumin seeds and are a major part of the Indian spice mix known as Panch Phoran. Fennel seeds can be used in several ways like roasted, ground and whole. Listed below are a few drink recipes that make use of fennel seed as an ingredient.


Ginger and fennel tea is a natural detoxifier and a very healthy drink. An ideal morning drink that can aid with releasing bodily toxins and help maintain body weight. The drink is simple and easy to make and uses dried fennel seeds that need to be soaked in the ginger tea for few minutes until it changes its colour. The drink is consumed on regular basis can help you fight against digestive ailments.


Fennel Seed Infused Water
It is the best drink that you can consume if you are looking forward to losing bodyweight. An effective and easy way to stay healthy has several health benefits and it also helps to freshen your breath. The process cannot be any simpler all you need to soak fennel seed in water and wait until you see a change in the colour of the water.


Smoothie is a trending health drink that has numerous health benefits. It is tasty, delicious and loved by all ages of people around the world. The fennel smoothie uses some superfoods that aids in maintaining good health like apple, banana, cucumber, fennel, dry fruits, etc that are rich in minerals, vitamins and are energy boosters. Fennel smoothie is something that you cannot have enough of. It is a must-try drink recipe that you can enjoy with friends and family.


sauf is a Hindi word for fennel and the perfect summer drink to help cool your body temperature in hot smothering heat waves especially in Indian subcontinents where temperature can rise to a great extent. The tangy and sweet flavour of sauf sorbet will make you beg for more. The drink is straightforward to make and includes ingredients like raisins, fennel seeds, lemon juice and sugar to make. The drink is renowned for its cooling effect and popular summer drink in many parts of the country.


the above-discussed fennel seed inspired drinks are only among the few. Fennel seeds are a vital part of the spice mixes and can be paired well with numerous ingredients like meats, etc. However, buying a quality fennel seed is relevant to having a great aroma, flavour and taste to the spice. Several Fennel Seeds Exporters India websites online provide superior quality fennel seeds at economical prices to their customers. You can store fennel seeds in an airtight container for about two years away from direct heat.
This entry was posted on October, 13, 2021 at 13 : 56 pm and is filed under Whole Spices. You can follow any responses to this entry through the RSS 2.0 feed. You can leave a response from your own site.